With SkyTrain coming, our city will be changing. There are massive benefits to this, but also some costs. I plan to use it every day myself, as Douglas College is right on the line in New Westminster. Making sure there are multiple ways of easily accessing the terminus station will be a priority for me. The infrastructure we have right now just won't be able to handle the additional number of commuters heading to that station. I support mixed-use density around the new SkyTrain stations that will be built. Ground floor commercial below 2- and 3-bedroom apartments will be the best way to serve the people and businesses using this new resource.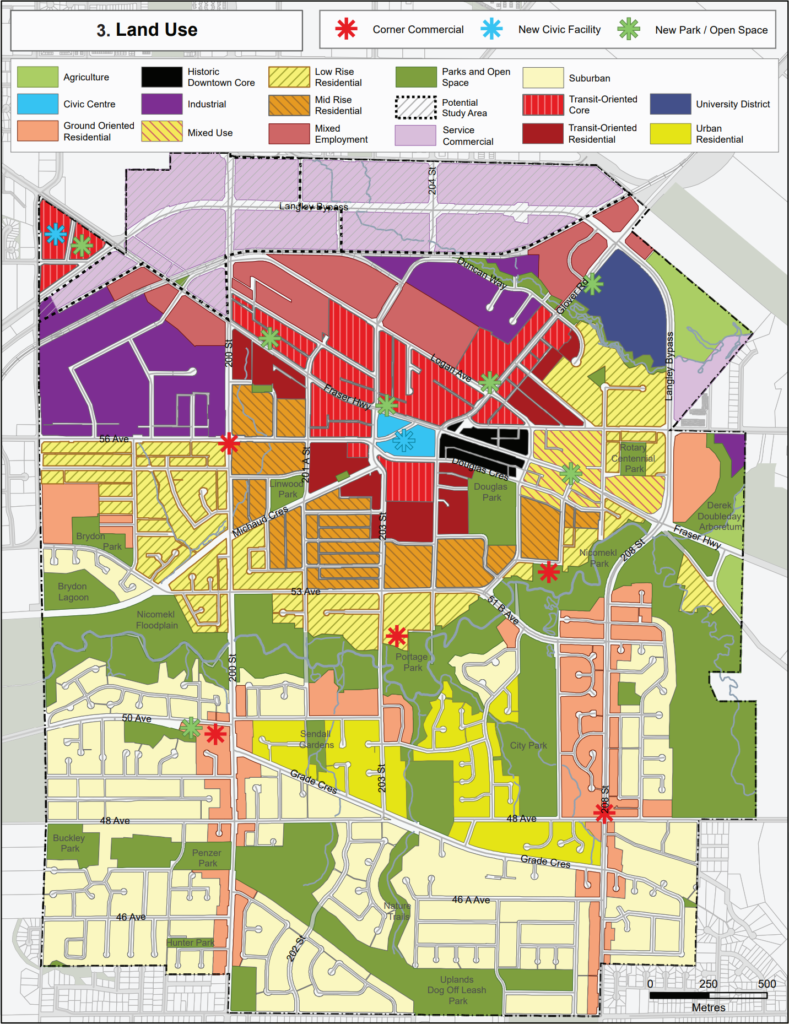 If you look at the Official Community Plan, adopted in 2021, much of the development planned for Langley City will continue to be 6-story Mid Rise Residential. I believe the goal should be more mixed-use residential, allowing for commercial on the bottom floor of these developments. The more walkable the area between 53rd and 56th is, the less traffic congestion we will need to deal with.

The same will be true with the areas closer to the SkyTrain terminus station. That are needs to be made as walkable as possible to avoid gridlock once the station opens. Please let me know by emailing me at [email protected] to share your thoughts on what you think our downtown should look like.